Welcome Bardeen 2.0!
We've rethought the automation experience from scratch. Our mission has always been to help you win back at least an hour per day from doing manual work.
With these updates, saving time with automation has just become much easier!
The new Builder allows you to create Playbooks visually with just a few clicks. We've also introduced Autobooks: They run in the background, either triggered by some event or on a schedule!
And our AI-based suggestions have improved to deliver you even better playbooks at the right moment.
We launched Bardeen 2.0 on Product Hunt and became the product of the week. 😻🎉
The new Builder allows you to create and edit Playbooks with a few clicks.
The previous version of Bardeen used natural language with "commands" to create Playbooks. It came with speed but made complex automations hard to create. You can still access Classic by hitting Option + O.
The Builder has simplified the experience. You can browse through apps and actions and put them on a canvas to create an automation. Mapping data between actions is also intuitive.
To learn more about getting started with the new interface, explore this tutorial.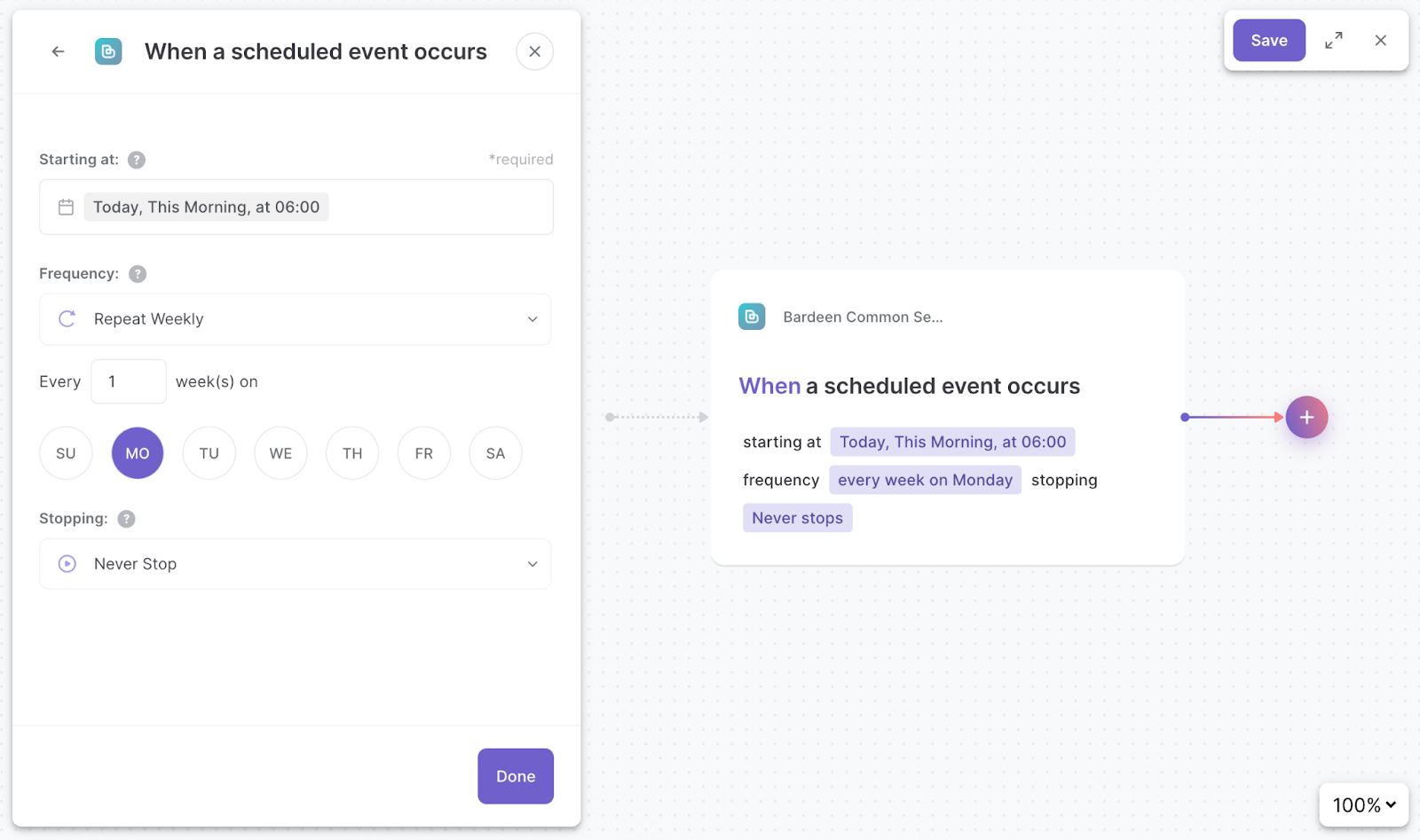 Welcome "Autobooks" to the family!
An Autobook is what we call an automation with a trigger. Unlike Playbooks that are you can initiate manually, Autobooks run "when something happens" (either on a schedule or based on some trigger event).
Autobooks run in the background, unlocking new opportunities to automate workflows that don't need you in the mix. You can browse through triggers for your favorite apps in the Builder.
Learn more about Autobooks in this tutorial.
The conditional filters allow for a new level of complexity in your automations. You can build branches based on keywords, true/false conditions, dates, and much more.
Check out this tutorial to start using conditionals in your Playbooks.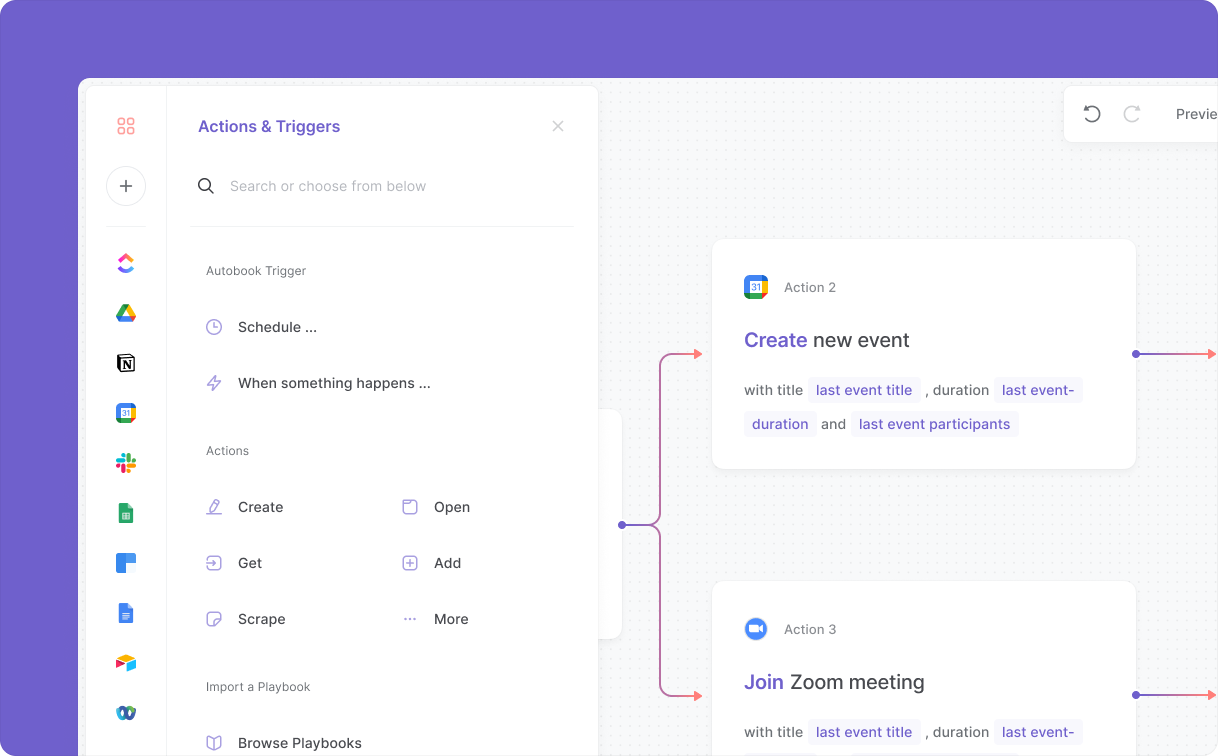 Improved Smart Suggestions
The hardest part of workflow optimization is figuring out what to automate. Bardeen flips the script, where automations come to you. It will show you the right automation in the perfect moment.
We've improved our suggestions algorithms to deliver even better Playbooks to you when it matters the most.